Caproasia.com | The leading source of data, research, information & resource for financial professionals, institutional investors, professional investors and private investors (UHNWs, & HNWs). Covering capital markets, investments and private wealth in Asia. How do you invest $3 million to $300 million? How do you manage $20 million to $3 billion of assets? This site is for accredited investors, professional investors, investment managers and financial professionals only. You should have assets around $3 million to $300 million or managing $20 million to $3 billion.
---
About CNBC Asia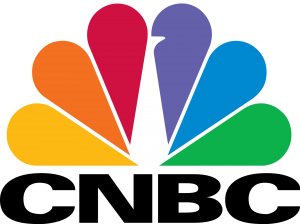 CNBC is the recognized world leader in business news providing real-time financial market coverage and business information to more than 381 million households worldwide. In Asia Pacific, CNBC is uniquely positioned to speak to viewers from across the region.
CNBC Asia is headquartered in Singapore, the network provides seven hours of live Asia-produced programming, which is complemented with coverage of live market action from Europe and the US.
CNBC Asia Pacific's channels, which include CNBC Asia, CNBC-TV18 (India), Nikkei-CNBC (Japan) and SBS-CNBC (South Korea) are available in more than 21 countries across the Asia Pacific region. CNBC also has a collaboration with China Central Television (CCTV). In China, CNBC reaches 400 million homes via CCTV's Business Channel programme, Global Connection Show.
Founded: 17th April 1989
Founders: NBC & Cablevision (Consumer News and Business Channel)
Origin: United States
Website: www.cnbc.com
News & Media: Press Release
Updated on 8th August 2016
Data Release
Caproasia Platforms:
Caproasia Events & Coverage:
---
Caproasia.com | The leading financial website for financial professionals, professional investors and HNW investors. Covering capital markets, investments and private wealth in Asia. How do you invest $3 million to $300 million? How do you manage $20 million to $3 billion of assets? Quicklinks: Caproasia Access | TFC | Caproasia | Jobs
Join 14,000+ leading financial professionals and professional investors in Asia. Stay ahead of your peers & competition. For press release, email to press@caproasia.com For editorial, media kit, listing on TFC, events, seminars or research & data services, email to mail@caproasia.com
---